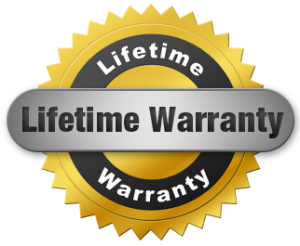 Our Work Is Limited Lifetime Warranty
The labor performed by Vanderpool's Collision Specialists is warranted against defects in workmanship for as long as you own your vehicle. Parts, material, and paints are provided by various sources, including original equipment manufacturers, reconditioned part suppliers, used part suppliers, and aftermarket part manufacturers. The individual supplier may provide separate warranties on these parts and materials. All parts are new Original Equipment Manufacturer unless stated otherwise on the damage report.
Vanderpool's Collision Specialists takes great care to ensure that every repair meets or exceeds industry standards of quality. Vanderpool's Collision Specialists guarantees to repair, free of charge, any defect in workmanship of repairs stated on the repair invoice. This excludes any damages caused by improper maintenance, misuse, collision, vandalism, rust, or comprehensive damage.
This warranty is non-transferable and may only be exercised by the party owning the vehicle at the time the repairs were performed. Vehicle must be returned to Vanderpool's Collision Specialists for repairs covered by warranty. All repair documents must be presented at time of warranty repair.